Close


×
UPDATE REGARDING COVID-19
We would like to inform all our guests that within our premises, we are undertaking all necessary actions to ensure the highest standards in sanitation and hygiene.

1. We have carried out and will continue carrying out extensive sanitization throughout all of the property's areas, both indoors and outdoors.

2. Our staff and / or collaborators are constantly being advised on the best ways to maintain a sanitized, hygienic environment in all areas under their supervision.

3. We have increased the time intervening between check-out and check-in, to between 11am and 3pm (state ordinance)

We are applying special care to this sensitive issue and assure you that we will continue with the same diligence in all actions we undertake.

Note that each maisonette and bungalow has an independent entrance, accessible from outdoors.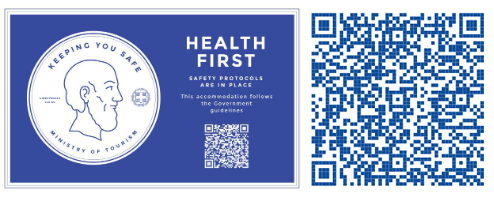 CANCELLATIONS
For cancellations up to 14 days prior to your scheduled arrival, the entire downpayment is returned.

For cancellations less than 14 days prior to arrival, the downpayment is not returned, however, you may apply it towards any other future reservation.